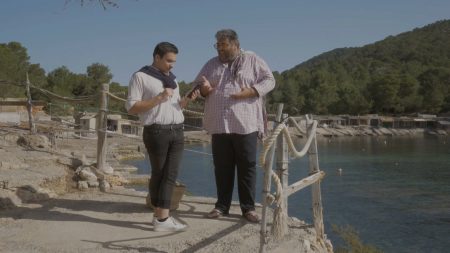 ReMi, SHORT FILM 10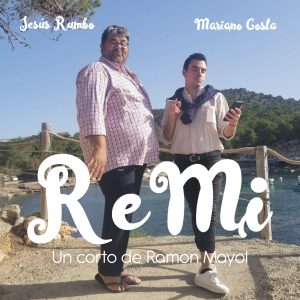 ReMi. A very Trendy short It is a short film of more than nine minutes in length that has been recorded in a single sequence shot. Which is a challenge for its director, Ramon Mayol, that it is the first time that he faces a challenge of these characteristics.
Produced by Eivisual, the short tells how two people, Remigio and Miguel Andrés go to their first date to see each other in person, get to know each other and try to develop a relationship, but immediately the first disagreements arise, being two antagonistic personalities.
The cast is summarized to the two actors who embody the couple starring Jesús Rumbo and Mariano Costa. Regarding the technical team, it comes down to Manolo Matoses as a cameraman, sound and post-production and Ramon Mayol in the script and direction. Mon&Marcel contribute the original song.
Until now, ReMi. A very Trendy short film has already garnered several nominations at international festivals in countries as diverse as Germany, EU. the india, waiting to be officially presented.
Ramon Mayol
Ramon Mayol began in the world of short films in 2007 with "The Horns of the Beast" (winner of Jury Prize at the X Sant Antoni Short Film Festival). In 2021, introduced Talis, which has already garnered several nominations at international festivals. As director and screenwriter and ReMi assumes the short number 10. He has also recorded different video documentaries such as: The Ibizan dog; Tower, salt and temps or those of the series Living water! on the wells and fountains of Santa Eulària des Riu, among others.
#ReMi
Eivisual producer
Highlight productions
Ibiza
Please follow and like us: